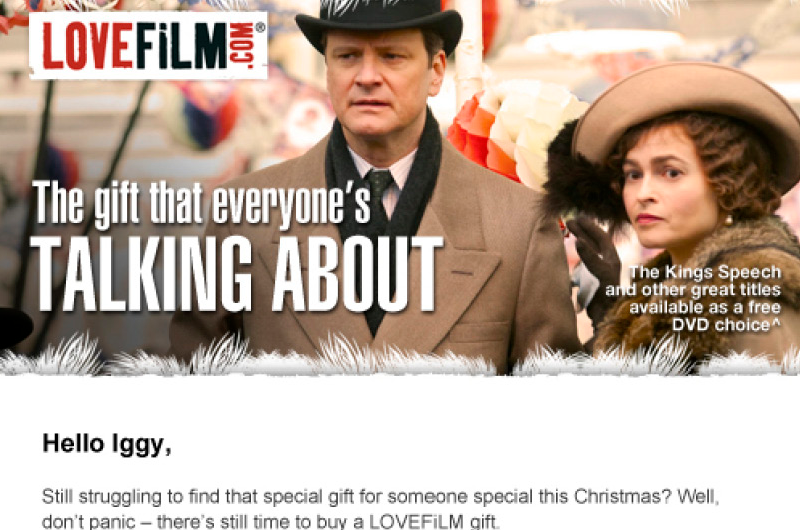 LOVEFiLM
Direct mail, email, web content, print advertising, marketing
Before Netflix, LOVEFiLM was the largest online DVD rental and movie streaming company in Europe.
During my time there, I managed all refer-a-friend campaigns and retention activity in the UK, as well as a national door drop campaign to over 2 million households.
Among many other creative copy projects, I ran a copy test against a long-standing, successful DM letter to see whether talking to customers with a warmer tone of voice would improve response.
It did, by 6% and became the new control version (see image 'Thanks for loving LOVEFiLM').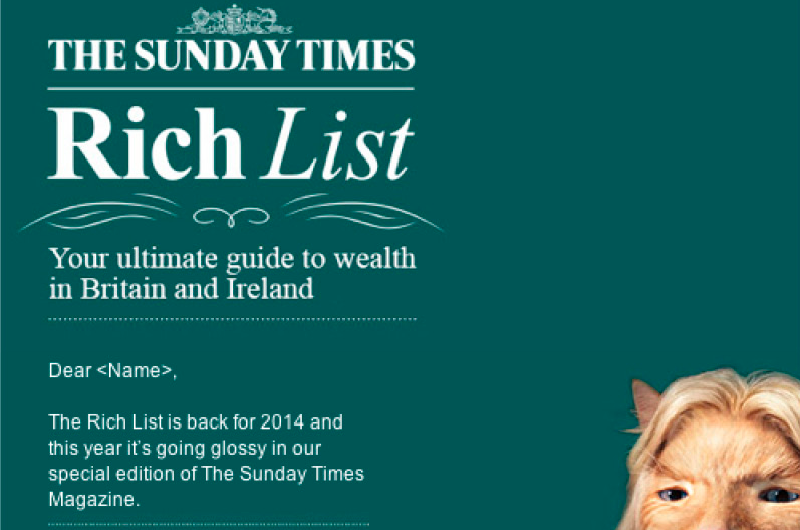 The Times & The Sunday Times
Direct mail, email, web content, print advertising, marketing
The Times and The Sunday Times have so many sub-brands and campaigns, I had the chance to work on loads of fantastic, creative promotions, including: Times+ Membership offers, Times Tutorials, The Wine Cellar, The Rich List, Best Places to Live, Times Travel, Premiership Goals and much more.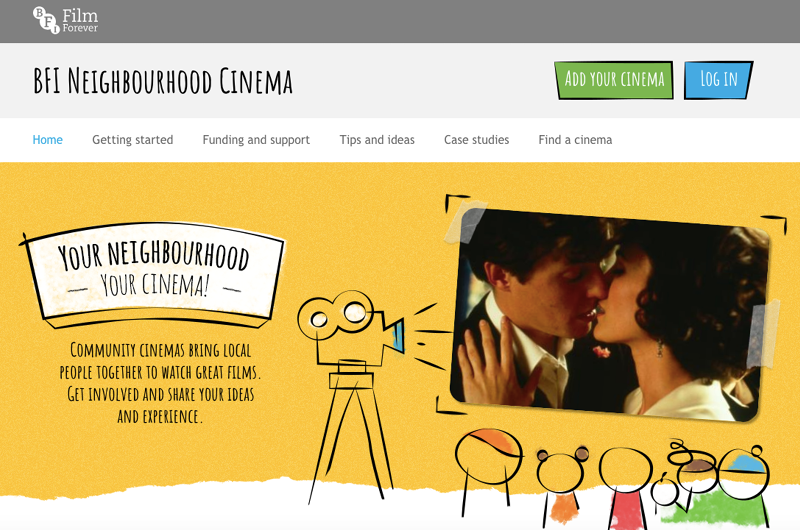 The British Film Institute
Neighbourhood Cinema
Web content
I loved working on this project! The BFI launched their fantastic Neighbourhood Cinema scheme, encouraging people to create community cinemas in their local area.
I wrote all content, including 'seven steps to starting a community cinema', how to get funding for your cinema and where to hire/buy equipment.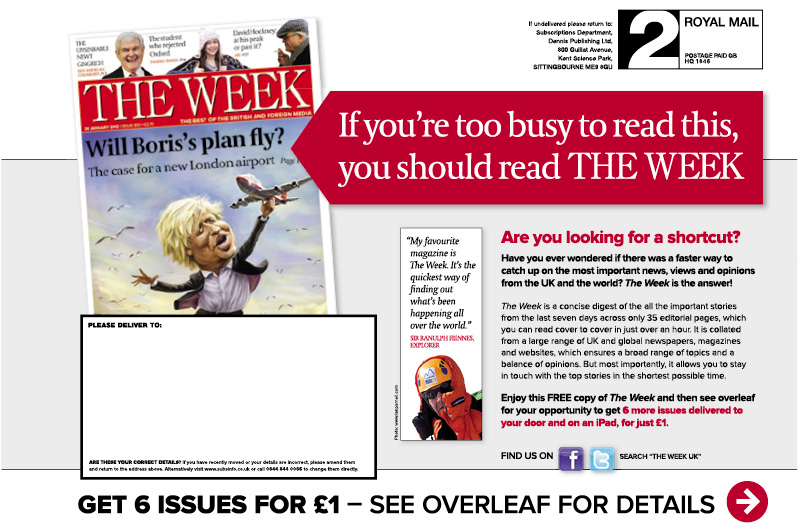 The Week
Direct mail, email, print advertising, marketing
The Week helps you keep up with the latest news from around the world, by taking the best British and international news and comment, and distilling it into 35 succinct pages.
I worked on a range of campaigns from subscriber acquisition to retention marketing and membership promotions.
"Whenever I find myself in a copywriting cul-de-sac, I know I can always turn to Sam." – Abi, Marketing Director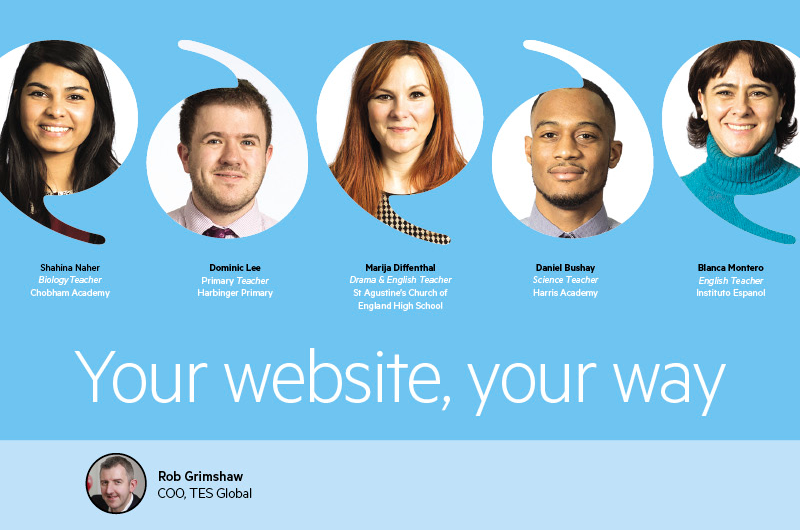 Tes Global
Direct mail, email, print advertising, marketing
Tes magazine and website provide teachers and schools with essential educational resources, news, jobs and a place to share ideas and advice.
Times Higher Education supports higher education professionals and students with news and opinion from around the world. It's also home to the World University Rankings and World Academic Summits.
I have written copy for a variety of marketing campaigns – aimed at HE professionals, primary school teachers and students – to promote training courses, summits, encourage involvement in communities and subscribe to the magazines.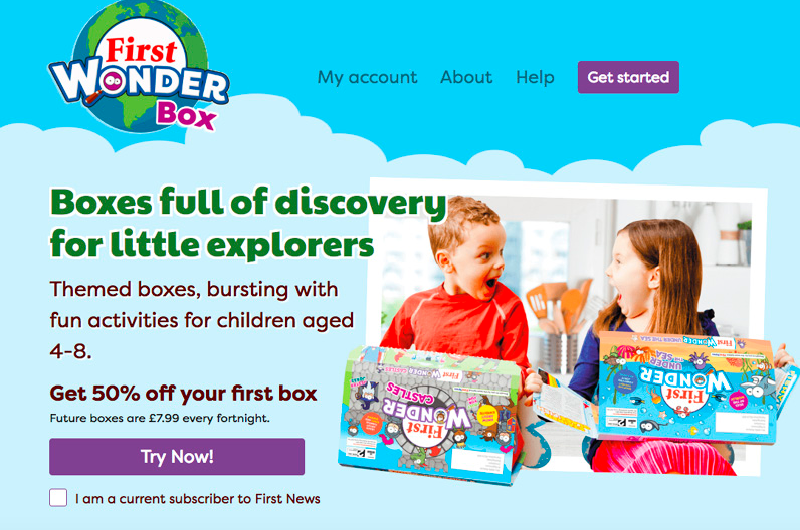 First Wonder Box
Web content, email, print advertising, marketing, social media
First Wonder Box is a subscription service from the team behind First News. Each month, children are sent a themed box in the post, which combines Early Years and Key Stage 1 learning with fun, interactive games and activities.
I worked on the exciting launch of First Wonder Box, writing all original web content, teaser emails, carrier sheets and social media posts.
We faced tough targets in terms of sign-ups, but we managed to smash them (not least because it's a great product!).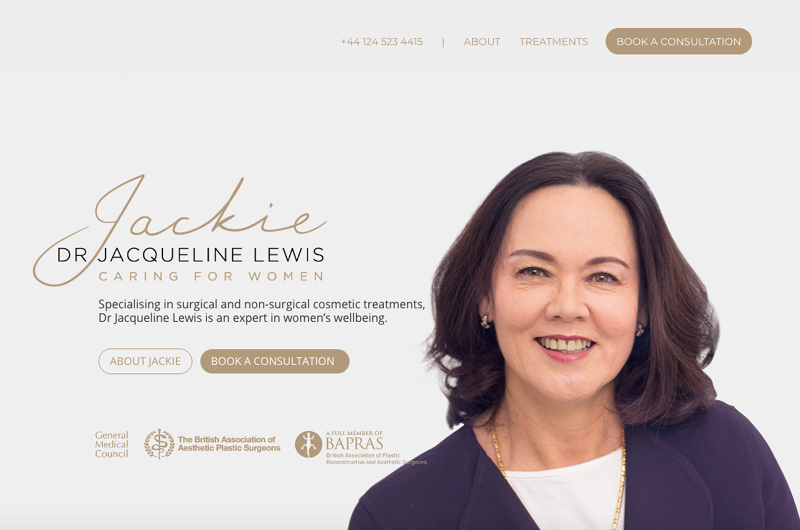 Dr Jacqueline Lewis
Cosmetic surgeon
Web content
With this website, the client wanted to provide reassurance for her patients. She understands the issues that women of a certain age might face, and offers both surgical and non-surgical procedures to help them feel more confident about their bodies.
I wrote all content for this website, which was designed and built by The Good Alliance.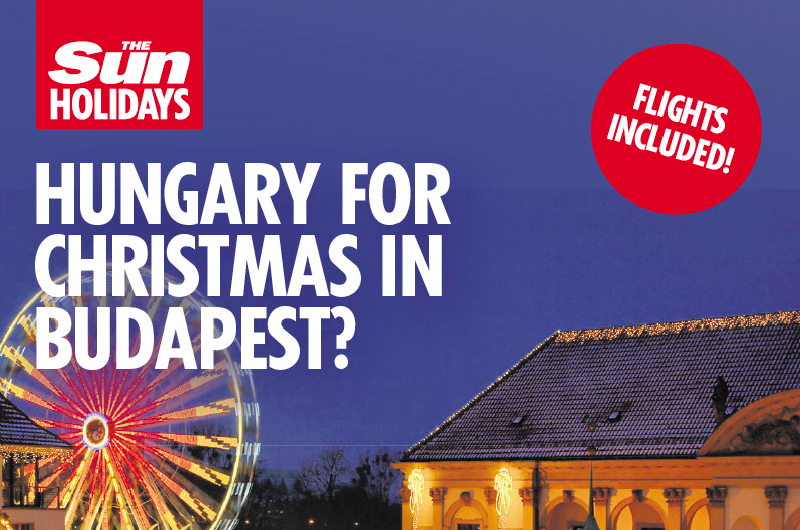 The Sun
Direct mail, email, print advertising, marketing
With so many exciting promotions, a bold tone of voice and informal style, I had great fun creating DM letters, adverts, emails and digital content for some of The Sun's best-known brands.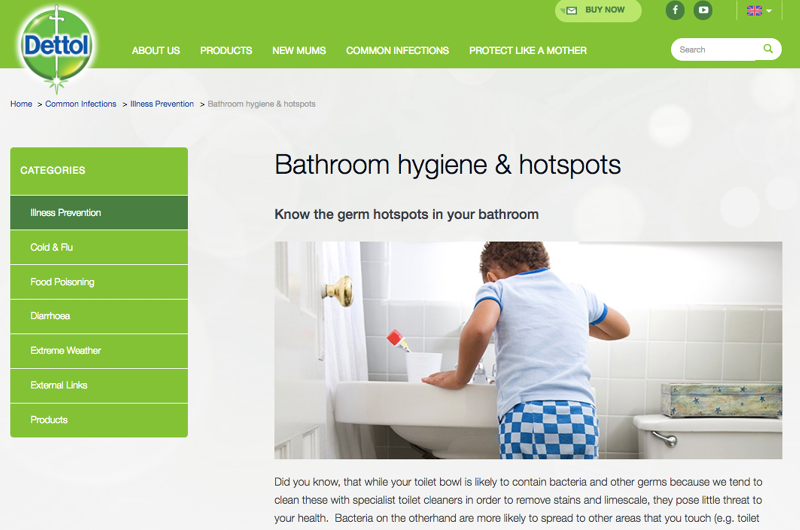 Dettol
Web content
I wrote a series of twenty articles for Dettol, ranging from bathroom germs, food safety, hygiene in extreme weather and preventing colds and flu.
They were all very informative and contained practical tips for keeping germs away. I learnt a lot about bacteria and disease. Every day was a new adventure.